Articles
mLearning Digest – April edition
by WorkLearnMobile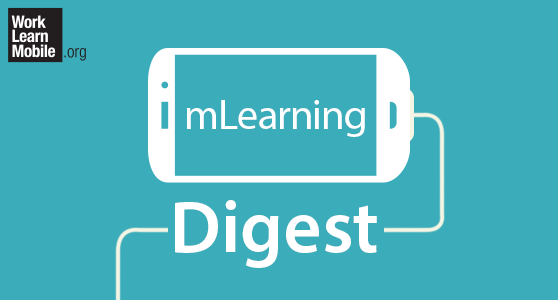 What's happening in mobile learning? Here's what we were reading in April:
Leaders
We're delighted that Qualcomm is ranked as number 1 in the Learning Elite awards by CLO magazine. It is a great confirmation of the mobile learning we do, and helps us solidify the our own mobile learning strategy within our wider HR function at Qualcomm. Curious about our mobile learning strategy? Read the latest article by our head of Mobile Learning unveiling a couple of tips and secrets to our success, which may inspire you to reflect on your mobile strategy.
Best Practices
Mobile Learning is becoming increasingly popular, both in formal and informal educational environments. While creating a mobile learning experience may require a different design approach, it is equally important to be mindful that  mLearning can be much more than eLearning on mobile. In this slide deck from Upside Learning, you will notice 5 mistakes that L&D must avoid while strategizing and designing mlearning solutions. Alongside the pitfalls, they exemplify the underlying affordance to give a sense of what is possible to create.
Strategy
Much of the discourse on mobile learning is about flexibility, access, immediacy, convenience, and problem solving, while measuring impact is not commonly discussed. In this blog Sam Fam attempts to list the factors, costs and benefits that encompass the ROI calculation. It is a good beginning to question intangible benefits and qualitative measures that are quintessential for measurement, even more so for mlearning. For more in-depth look, here's a book titled 'Measuring the Success of Learning Through Technology' that provides a clear, practical guide to this approach to evaluation. It's designed both for Learning and Development practitioners who are new to it and for the more experienced who want to refresh their techniques and explore its application to learning and technology.
Research
"From a design perspective, mobile forces us to rethink our approach to learning. It forces us to see learners as mobile. Done right, this approach also works."Mobile Learning in Context is a free ebook from eLearning guild that offers a collection of short essays in mobile learning. Book authors include thought leaders like John Traxler, Jason Haag, Inge De Waard, Helen Crompton and several others from formal, informal, academic, and corporate mobile learning. Read on to find interesting mlearning insights and case studies from a rather diverse set of educators.
House Favorite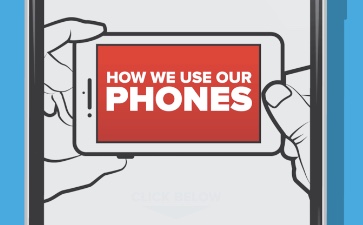 Image from infographic by Chris Mineses/Mashable
Did you know that we spend about 20.7 days of time per year on our mobile phones, which is an equivalent time to climb from base camp to Mount Everest with few days to spare? Here's an interactive infographic by Corinne Bagish that allows you to explore more such interesting facts and trivia about mobile phone usage and gives you a sense of our addiction with it. Rather than being judgmental about this addiction, it may be time for organizations to creatively leverage this mobile time for upskilling and productivity. What are you doing with your employees' mobile obsession?