Articles
Mobile Learning – The Secret to Success (what's working for us)
by Geoff Stead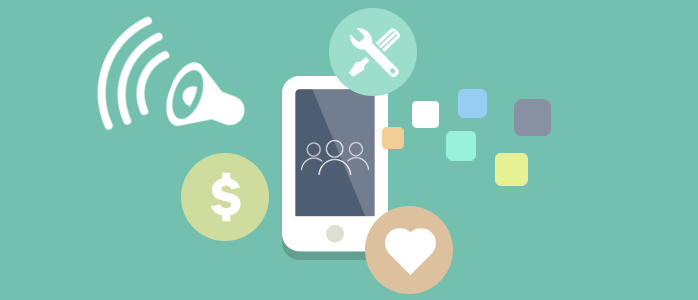 Mobile Learning is increasingly in the news, but we're not seeing enough written about large-scale, long-term initiatives. Lots of enthusiastic predictions, and product pitches, but not enough action. The commentators all agree mobile learning is here to stay, so lets talk about what's really working for learners in industry.
Mobile adoption amongst our employees is at a record high. In the past year, over half of all Qualcomm employees across the globe logged into some of our Mobile Learning apps. We've just surpassed 20,000 app users. We don't offer only one or two, dedicated learning apps. Instead, we have adopted a "Learning AppStore" philosophy, offering a diverse set of apps that support our employees broadly in their jobs.
We are immensely grateful to have been really early adopters. We'd like to share some of the real, tangible, actionable successes we've been seeing here at Qualcomm, in case they can work for you too:

We're convinced this works, and we're honored to see that the wider industry thinks so too. Our mobile learning leadership has won us four different awards in the past year, some quite specifically – for the work we are doing with our Employee Mobile Learning App Store. We're currently ranked as number 1 in the Learning Elite awards by CLO magazine and our mobile learning strategy remains a core part of our L&D strategy in catering learning to our employees.
Employees can access up to 90 apps. We're launching new ones whenever we can, then watching how well they are received, and learning what works, and what doesn't'.
Top tip: Don't get distracted trying to invent the one, killer learning app. Rather start small, and agile. Use existing apps. Go for the easy wins. Build small ones that target specific needs, and grow from there

To populate the App Store, our approach has been as broad as possible:
Build:
We have launched multiple parallel development initiatives for new apps to address specific knowledge, or business needs. We built apps for engineering, leadership, management, library/market research and employee communications (See case studies of our apps: Global SynQ, QC Lingo). In some cases we build ourselves, in others we work with bespoke vendors to help realize our app vision.
Buy:
But not every solution needed to be home grown. There are some amazing apps out there that you can include in your catalog. Some are very subject specific (like language learning), while others are productivity tools (like mobile checklists). We've worked with some amazing vendors to expand our range, and offer employees as much variation as possible.
The buy: Sometimes vendors already have a great mobile app we can license (eg Lynda.com). We spend a bit of time integrating with them (Single Sign On, Analytics APIs), and are good to go
The buy-and-nudge: Sometimes vendors have a great solution, but the mobile aspect is a little immature. In these cases we partner more deeply, to prioritize the mobile dimension. These tend to be a longer burn, but we get first-access to some great new mobile learning concepts, and are happy to help test them out.
The goodbye: Sadly, some of our larger vendors have been too slow to fully embrace mobile. We've had to drop a couple of our long standing e-learning partners for moving too slowly to mobile. We're sorry that they don't yet feel the sense of urgency that we are seeing everyday, but are grateful for all the new guys stepping up to take their places
Borrow:
In addition to the apps we license and integrate with, we also recommend several public apps (e.g. Coursera, DuoLingo, TED) to highlight what is great, and useful out there in the public domain. By acting as curators, we can help to surface relevant, excellent performance support and learning mobile apps to our employees.
Top tip: Be an App Curator, not an App Creator. That way you can scale much faster, and have a greater chance of reaching more of your employees needs

Do your employees want more support in progressing their career than you are able to offer? Are they seeking knowledge outside your organization? If so, you've got Guerilla Learners. In fact, we ALL probably have them. The real question is, what are you doing to stay relevant to them. Do you plan to sit quietly while they learn from YouTube? Or can you help to scaffold their learning, and support them?
 At Qualcomm we're racing to compete with these outside sources of learning. We include vast amounts of good external content in our learning catalog and encourage employees to recommend, and share with colleagues. This "social-self-serve" model is working amazingly well for us, and encouraging our Guerilla Learners to use our internal sites as their first port of call, instead of going straight out on their own. One of our apps, Pathgather, encourages all employees to create clusters of learning content, to share with colleagues.
The Employee App Store was developed to align the speed of the learning organization to the speed of the business, and support Guerilla learning anytime, anywhere.
Top tip: Don't try to control every aspect of learning. Rather allow learners as much autonomy as possible, and give them the tools to annotate / share / recommend good resources they find, wherever they are from.

Setting up a good and viable system does not guarantee success. If you build it, they might not come! Qualcomm employees have an abundance of opportunities available to them, almost all optional. This means any new initiative needs to compete with multiple other messages to gain attention. We almost act as in internal marketing team, running ongoing awareness campaigns to highlight the new mobile learning tools available to all.
This includes:
One-to-one sessions with senior execs
Working with the internal Employee Communications Team to promote new apps
Building apps for strategic events (e.g. leadership meetings)
Connecting apps to key business initiatives
Working with the Global Learning Center team to ensure international issues are addressed
Offering free training sessions to encourage new app developers across the company
Continuously promoting apps available to our employees
These efforts increased employees' utilization of mobile learning and prompted several other teams to create and share their own apps.
Top tip: Make sure you have ways to track, and visualize your employee's app usage. Set yourself an ambitious target about adoption, then invest the time in promoting, and encouraging colleagues to find value. You are pushing a snowball down a hill. Make sure you put in the energy up front, until it builds its own momentum.
So, to summarize, these are some of the key ingredients driving our mobile learning adoption at Qualcomm:
Employee AppStores for Learning
Adopt a Build/Buy/Borrow model
Engage those Guerilla Learners with "Social-Self-Serve" learning.
Drive Adoption – Raise awareness
They are definitely working for us. Could they work for you? What aspects has your company focused on? Could you use some of these techniques for your organization?
Let us know in the comments. We'd love to hear from others who are actively doing mobile learning.
What's working for you?