Articles
Key Lessons from L&T Conference – Keeping it real & changing roles of L&D!
by WorkLearnMobile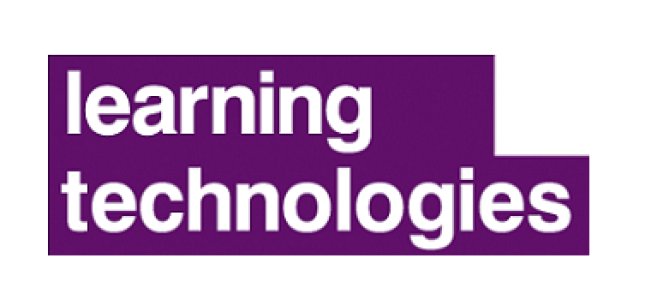 A recurring subliminal theme that surfaced in the recent L&T conference was to "keep learning real and closer to the learners" and it may be time that L&D professionals start donning multiple hats to make this happen.  Scenario-based learning, video-based learning and user trialing were three learning interventions in addition to mobile mindset which were heavily emphasized in the conference.
Let's look at these learning interventions and how these may call for new skills for L&D:
Scenario-based learning

"We are the problem solvers and not merely course creators"

Cathy Moore's session on designing learning content placed a great emphasis on how scenarios can help learners make difficult decisions and learn from their mistakes. Scenarios are quite powerful in triggering reflection among learners and can aide a logical learning process through continuous feedback. What does it take to create effective scenarios that can make learners stop and think?

Changing role of L&D:

In order to solve performance or productivity problems, Learning Designers should double up as both Instructional Designers and Business Analysts. They need to ask the right questions to understand the "real problem" instead of rushing to create a course. This analysis can then lead them to design useful scenarios that help address the problem in hand instead of a comprehensive learning program.

---

Video-based learning

"What you show, is what you reap" 

Videos can seem to be extension to scenario-based learning, but they revolve around presenting the scenarios in an "engaging" way. Lisa McCandless and Chris Lake spoke highly of choosing realistic situations for video based learning and shared use cases on how can L&D integrate videos as part of an overall learning program.

One major reason why videos are great in helping people learn is that they can create an immersive effect on the mind and engage with human emotions. Bottom line is that we can use videos to tap into the emotional side of tricky conversations and as the speakers have demonstrated, video-based learning is quite successful in management skills training. Hence, keeping the scenarios in a video quite real is imperative because they can have a direct impact on learner's attitudes that will then determine the success of the learning objectives.

Changing role of L&D:

Stealing few basics from psychology, it can be beneficial for Instructional Designers to understand the role of emotions in learning and more importantly to judiciously craft the videos around those situations that can potentially stir up the needed emotions for learning reinforcement to occur. For instance, niche areas like soft skills and management skills can be a good place to start thinking of storyboarding a video.

---

User Trialing

"We craft more than courses, we design experiences"

Asi Degani from Telefonica has shared an interesting mobile learning case study, where they clearly demonstrated the advantage of conducting user research and user trials while designing learning content.  This is yet another reminder to keep learning as real and as practical as possible and for this to happen – the strategy is to simply give what our learners want, but with a learning twist that can help them perform better in their jobs.

Changing role of L&D:

Drawing from user-centered design approach and combining it with vitals of pedagogy, Instructional designers can create highly useful learning experiences. User research brings out the truth about the learner needs and user trials can tell you if the learning content/course makes sense to your target learners!

---

Mobile Mindset
 "Its time to step beyond mobile as a window onto big screen"
Although there were few sessions on mobile, the messages were great and so was the audience acceptance. One of the sessions was led by Geoff Stead, where he emphasized the need for new-age learning techniques that resonate with new generation of learners.
During his presentation, Geoff demoed several mobile learning apps along a broad array of categories including onboarding, culture, engineering, leadership development, sales, and more. The demo showcased apps with technologies such as augmented reality (AR) and location awareness which were aptly used to address opportunities in the enterprise.
Changing role of L&D:
In today's hyper connected world, its time for Learning designers to tap into virtual reality technologies like AR, iBeacons and make learning contextually relevant for the learners. To accomplish this, learning designers should rethink framing of the content: instead of just breaking up longer courses into shorter interventions, learning designers should be mindful of learners' context, take advantage of it with the help of technology and then design content around it.
Here's are few examples to demonstrate the power of new technologies and also content design:
---
Conclusion:
These are some of our thoughts and there were many more interesting insights and case studies around social learning, creativity and learning, new technologies and more.   Overall, L&T Conference was a great event with a pulse of experimentation and openness to design thinking in learning.
Were you there? What stood out for you?